The California Lutheran University Theatre and Dance Department presents "The Greek Mythology Olympiaganza," written by Don Zolidis, in the Cal Lutheran Black Box Studio Theatre in Thousand Oaks, CA, from Oct. 18 to 22. Theatre Arts student Brayden Galante is the director of this all-student production.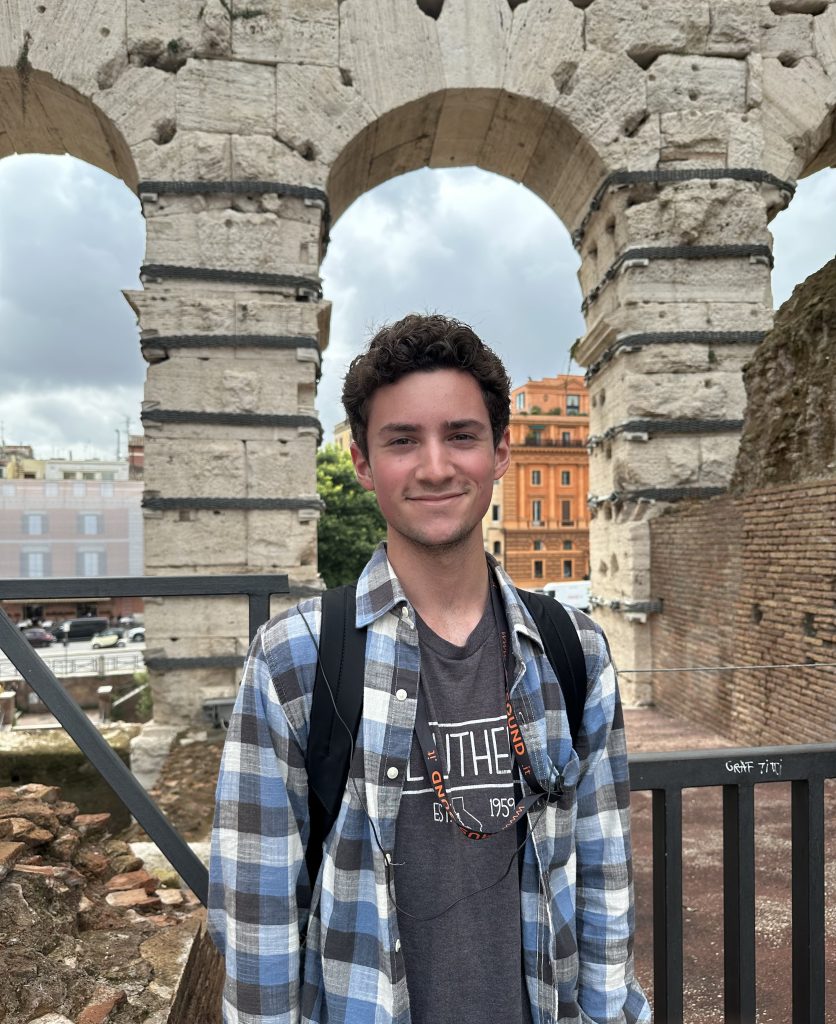 "The Greek Mythology Olympiaganza" tells the story of two bickering narrators who attempt to share the most famous stories of Greek mythology. As the play progresses the narrators try their best to remain reliable. They re-create the story of Pandora's box and put their own twist on Cronus and the Titans. Other famous myths in the play include Icarus, and Jason and the Argonauts. The play culminates in a heart-pounding, five-minute, two-actor version of "The Iliad." "Greek Mythology Olympiaganza," which includes audience participation, is funny and absurd.
Zolidis is a former grade-school teacher who has written over 100 plays, which have received over 15,000 performances. Zolidis' work has been performed in every state and 67 countries.
Galante is a third-year student at Cal Lutheran, double majoring in technical theatre and film and television production. This will be his fifth production at Cal Lutheran. The cast and crew also are students at the university.
"This is my fifth production here at Cal Lutheran," Galante said, "and I'm elated to work with my classmates on bringing this show, which is hilarious, to the stage."
"It's an honor and privilege to direct this student production," Galante said. "It is, of course, a challenge to approach this task while also being a full-time student; but with the support of my classmates, colleagues, and friends, it is far more gratifying than burdensome. I've learned to work diligently and efficiently with others, and how to effectively collaborate with others who possess their own ideas and have the potential to do incredible things. I am constantly reminded of how talented our community at Cal Lutheran is. It's been an unforgettable experience."
"The Greek Mythology Olympiaganza" is part of Cal Lutheran's Theatre and Dance Department Black Box series. Cal Lutheran provides numerous performance and technical opportunities: Each year, students participate in an average of four major productions, including classics, contemporary pieces, musicals, original films and improvisational theatre.
Admission to "The Greek Mythology Olympiaganza" is free. Reservations are suggested: visit CalLutheran.edu/calendar/event/5902. Donations will be accepted.
This production is supported by a generous estate gift from the Williams Family Trust established by the late Richard and Elaine Williams.
Details:
"The Greek Mythology Olympiaganza" by Don Zolidis
Student directed by Brayden Galante
Cal Lutheran Theatre and Dance Department
8 p.m. Oct. 18-21 and 2 p.m. Oct. 22 at the
Black Box Studio Theatre, California Lutheran University
60 Olsen Road, Thousand Oaks, CA 91360
Free; reservations suggested
Details and Ticket Information
About the Theatre and Dance Department
# # #
Media Contact and Photo Requests:
Mark Berry, Associate Vice President of Marketing and Communications
markberry@callutheran.edu or 805-493-3839