Saying farewell after 22 years of service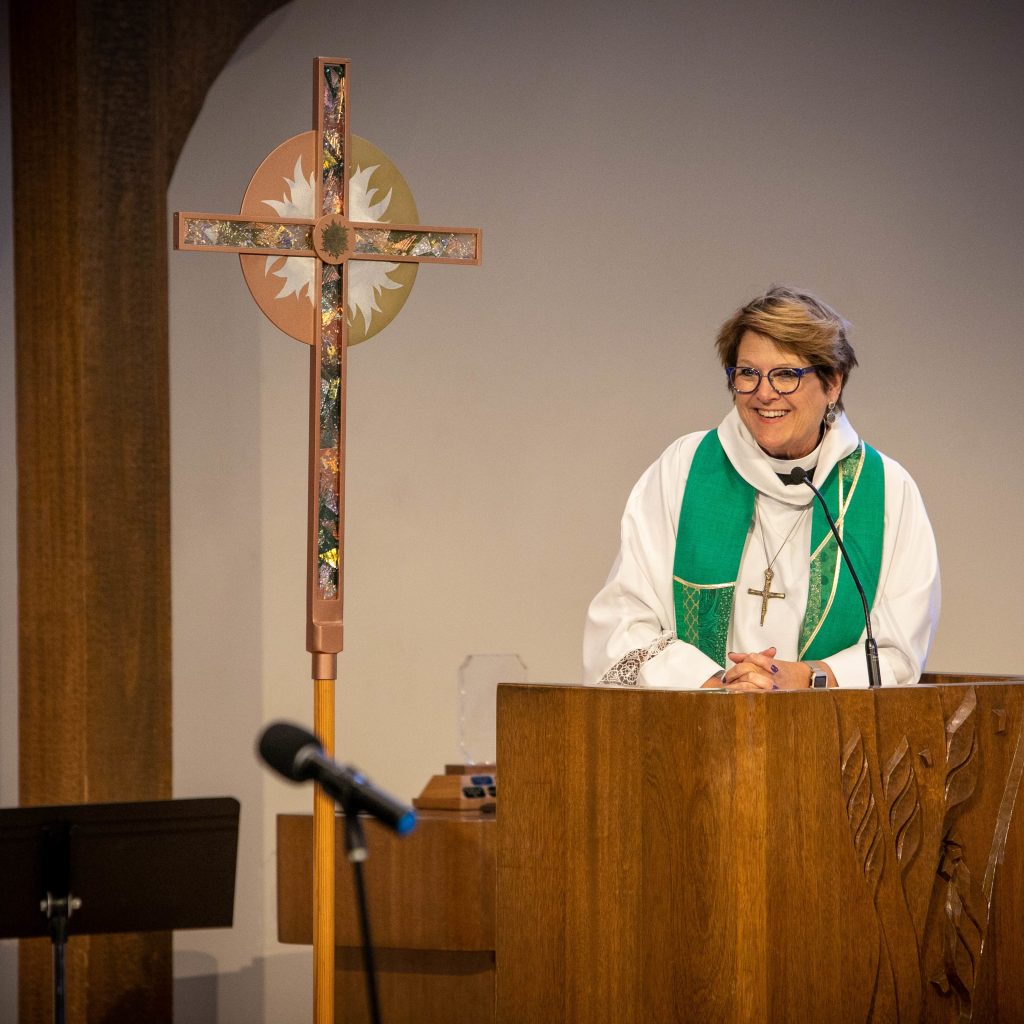 After eight years as vice president of Mission and Identity and 14 years as campus pastor, the Rev. Melissa Maxwell-Doherty '77, MDiv '81, retired in May. She served as campus pastor alongside her husband, the Rev. Scott Maxwell-Doherty '76, MDiv '81, who retired in 2021. The couple, who married in 1981, attended Pacific Lutheran Theological Seminary (PLTS) in Berkeley, California, after graduating from Cal Lutheran and returned to the Thousand Oaks university in 2001 to serve together as campus pastors.
The Maxwell-Dohertys received the President's Award for Distinguished Ministry from PLTS in 2001. Melissa assisted with the development of the university's strategic plan and served on the President's Diversity Council.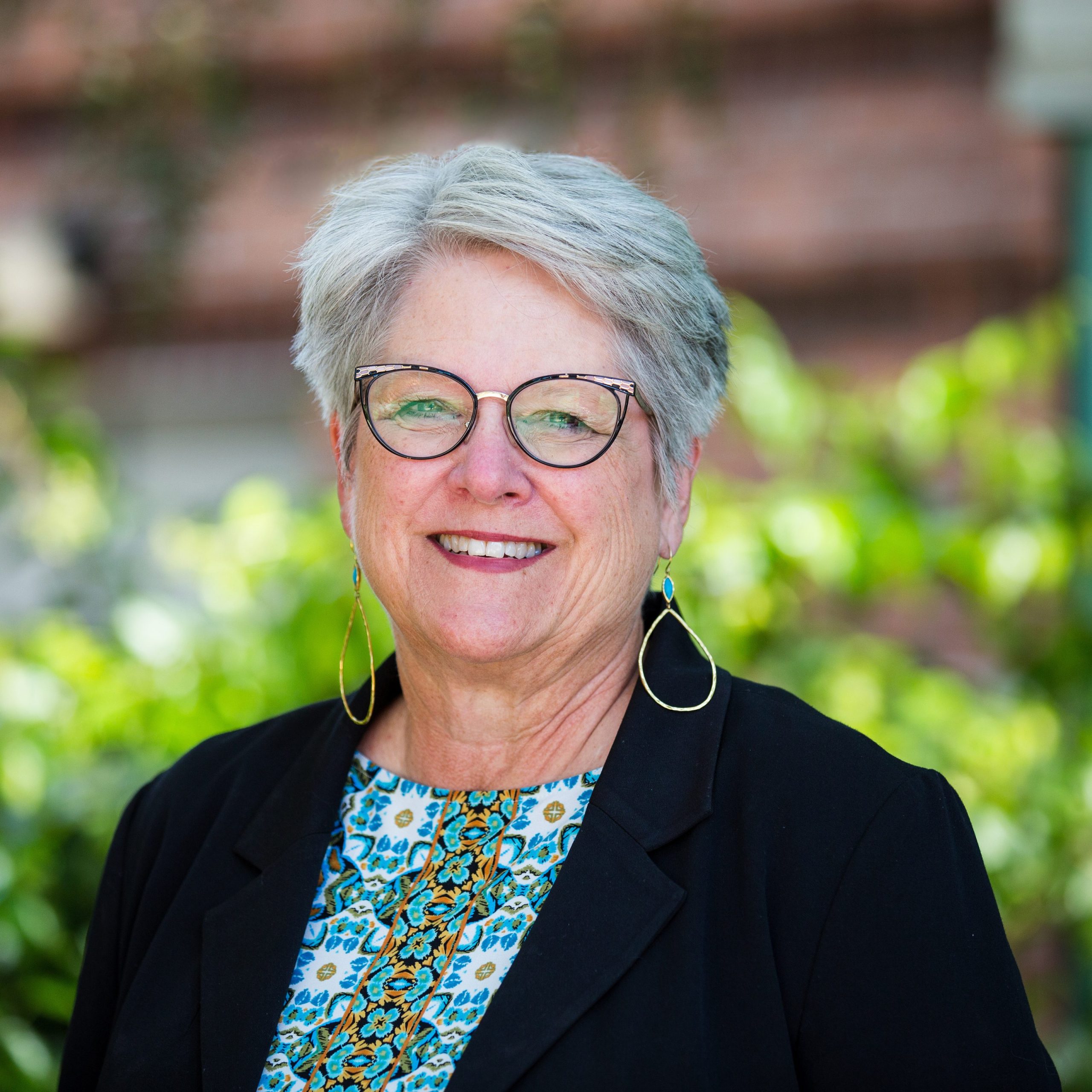 In addition to building houses over the years with Habitat for Humanity, Melissa helped lead service trips with students to Biloxi, Mississippi, and El Salvador. She believed strongly in creating and upholding inclusive practices at the university, making sure the Wennes Interfaith Meditation Chapel remained a space for people of various faiths, and helped create a walking labyrinth behind Samuelson Chapel.
She is known by students and colleagues for truly listening to every community member she meets, working tirelessly to make Cal Lutheran a welcoming place for all, and showing genuine joy in serving the university.
The campus community celebrated her retirement with a reception May 18 in Lundring Events Center and through Zoom. President Lori Varlotta said she "exudes generosity and grace not commonplace in most work environments, including higher education. These values are, however, the cornerstones of the Lutheran Church and the ELCA (Evangelical Lutheran Church in America) universities affiliated with it. California Lutheran University is a better place having had a leader who consistently and naturally embodies the values and ideals that guide who we strive to be today and tomorrow. Indeed, Melissa Maxwell-Doherty has been a guiding light at the university for over two decades, and we are grateful for her presence and spirit."
Her former position has been reconfigured to associate vice president of Mission and Identity, which was filled in July by religion professor Colleen Windham-Hughes.
---
Cares Day raises more than $2 million
This year nearly 1,800 donors participated in the most successful Cal Lutheran Cares Day ever. On April 12, donors made 2,352 gifts to the annual fundraising campaign that totaled more than $2 million.
Students, alumni, parents, faculty, staff and friends of the university in 37 states and eight countries participated, contributing to the areas and initiatives most meaningful to them. Those included athletic programs, campus equity and inclusion, student scholarships, counseling services, veterans, the Kingsmen Shakespeare Festival, and our college and schools. Altogether, 29 departments and groups encouraged support for 65 causes and 27 scholarships.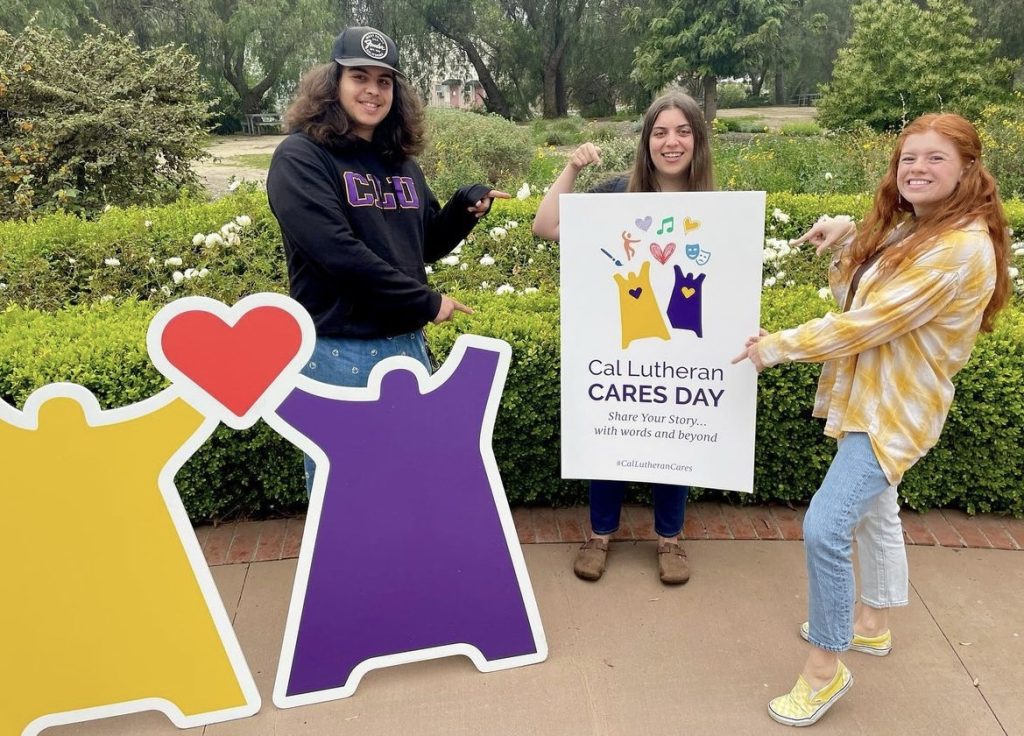 A new scholarship created this year was the Asian Students Scholarship Fund, established by Felix Wang of Best Western Hotel in Thousand Oaks to provide tuition support to Asian students at Cal Lutheran. Cares Day Ambassador volunteers provided updates about the campaign throughout the day and late into the night.
University Advancement Vice President Regina Biddings-Muro said Cares Day "inspires a wave of positive goodwill. It's wonderful that the campus community members who serve on the front lines get the chance to tell their stories and hear directly from students as well as the alumni and families who appreciate how their Cal Lutheran experiences set them up for success."
---
Gagliardo gets President's Award for Teaching Excellence
Michael Gagliardo, PhD, professor of mathematics, received the 2023 President's Award for Teaching Excellence. The award was created in 1995 to recognize professors held in high esteem by their peers, students and university community.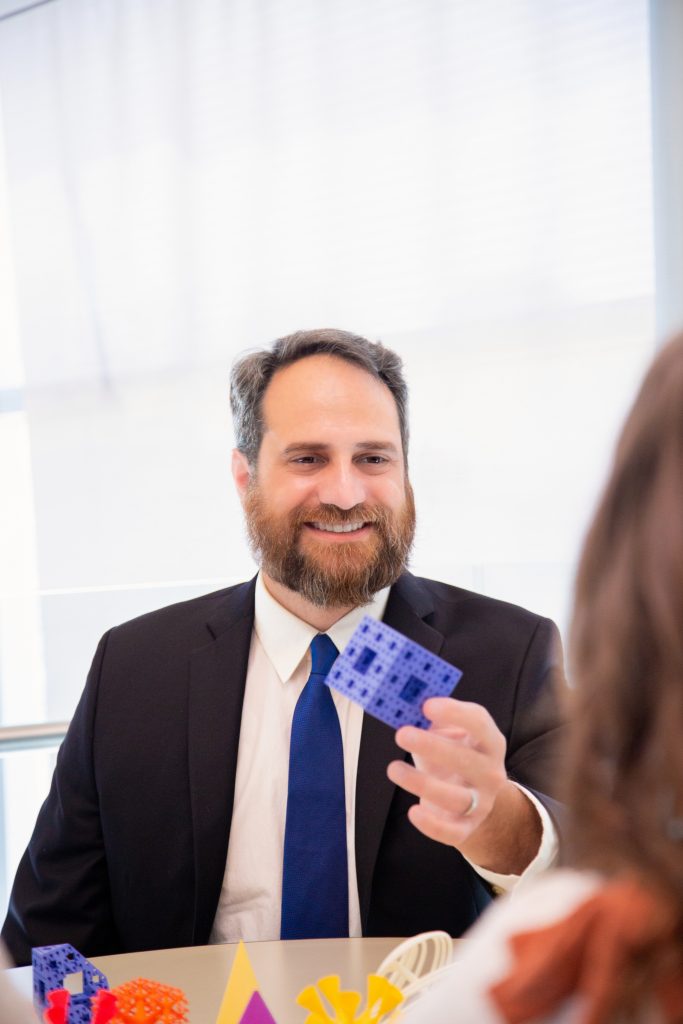 In nominating Gagliardo, a colleague wrote, "Above all, he is truly committed to constantly improving the effectiveness and academic quality of his courses by fearlessly searching [for] and implementing some of the newest teaching methods at the forefront of mathematics educational research."
Gagliardo recently applied the Inquiry-Oriented Linear Algebra (IOLA) teaching method in his upper-division course. This approach engages students in challenging tasks that use concepts before formal definitions, so they develop a deeper understanding.
"Whether he is traveling to Spain with Dr. Fiore Urízar and students as part of the Mathematics, Architecture and Detective Fiction seminar; participating in Center for Teaching and Learning workshops; using a flipped classroom technique and drawing from Inquiry-Oriented Linear Algebra; or advising the Mathematics Club or Student Life Committee, Dr. Gagliardo's passion for teaching, mathematics and student engagement is obvious," Cal Lutheran President Lori Varlotta said in presenting the award.
---
Cal Lutheran hires general counsel, promotes two senior leaders
The university has welcomed a new general counsel, Marvin Richards, to campus and promoted two other community members to senior leadership positions.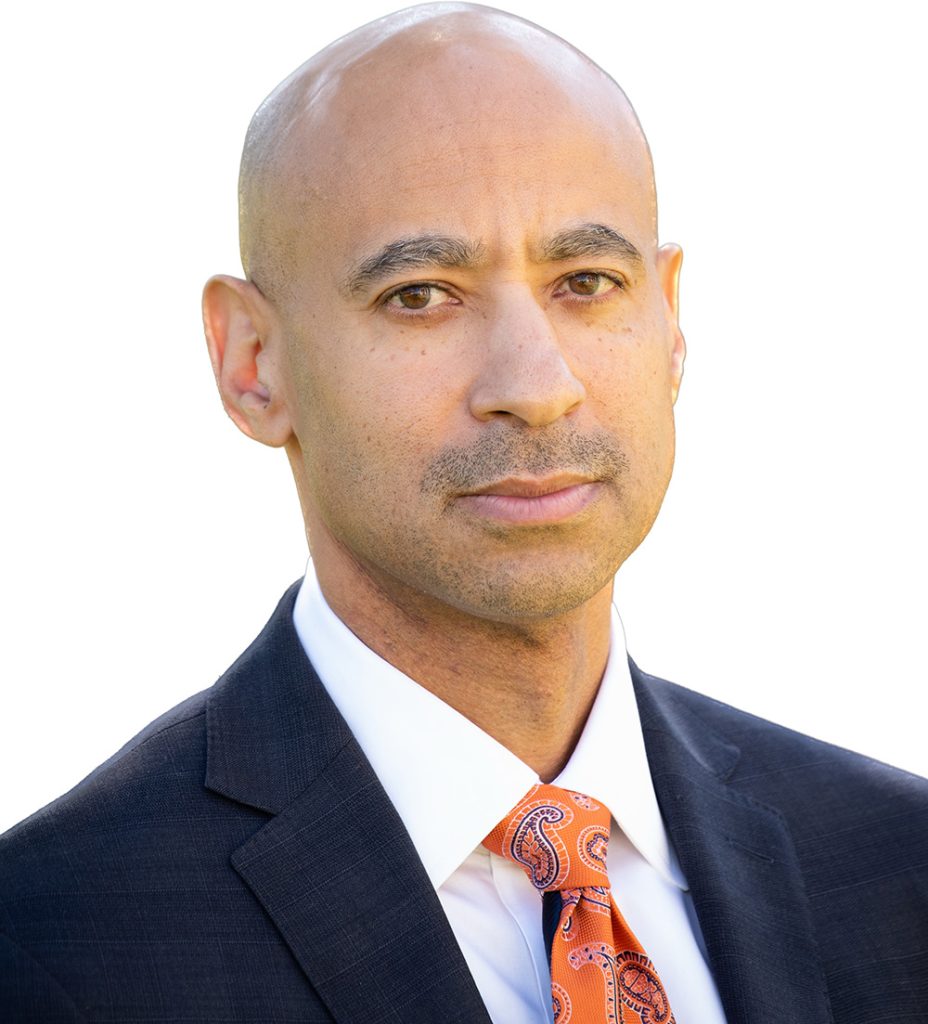 Richards will serve as Cal Lutheran's chief legal officer, advising the president, Board of Regents and other university community members on such matters as employment and human resources, contracts, grants, tax regulations, liability and insurance, and intellectual property. He most recently served as general counsel at Pacifica Graduate Institute in Santa Barbara and held key legal positions in Cleveland, Ohio. As a captain in the U.S. Navy Reserve Judge Advocate General Corps, he serves as the commanding officer of a unit that provides legal services to military members and commands in the western half of the United States.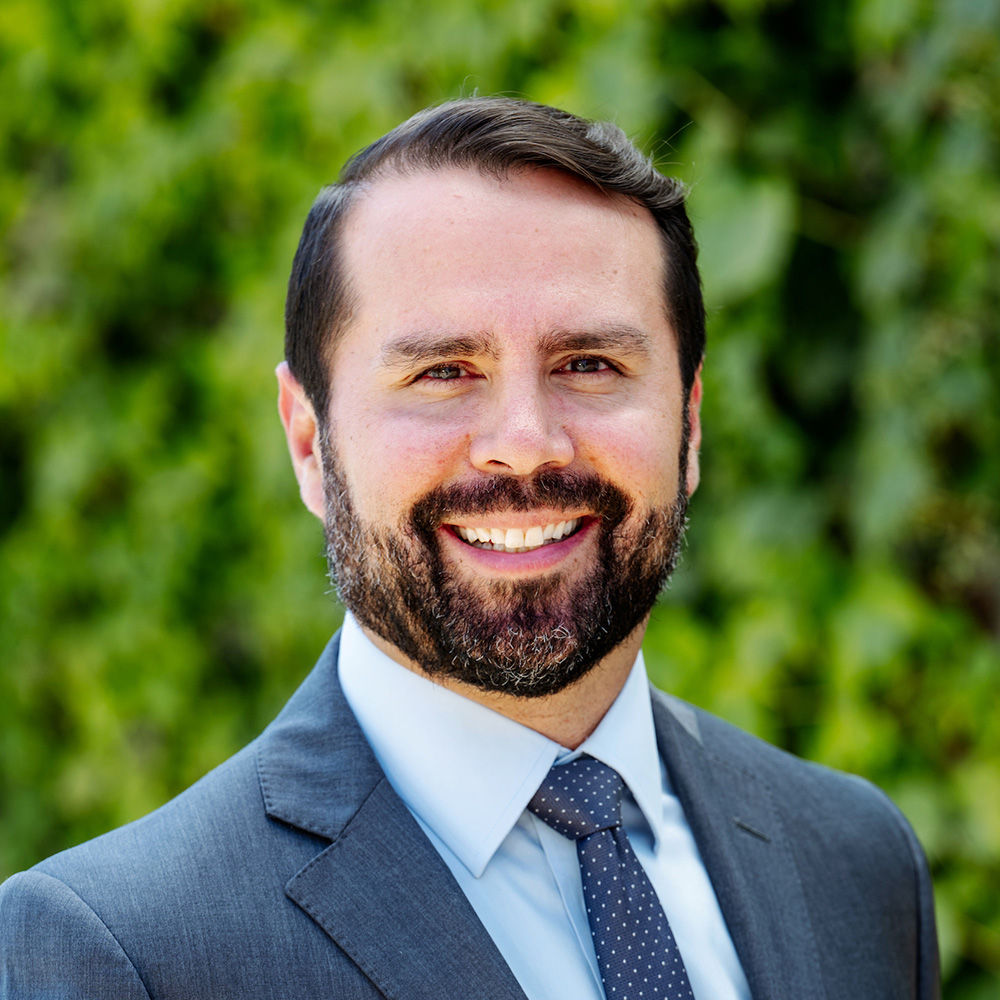 Also, after an internal selection process, Interim Vice President for Finance Rick Ysasi has been appointed chief financial officer and vice president for Administration and Finance. Ysasi, who came to Cal Lutheran in 2021, initially served the university as the associate vice president for finance and controller.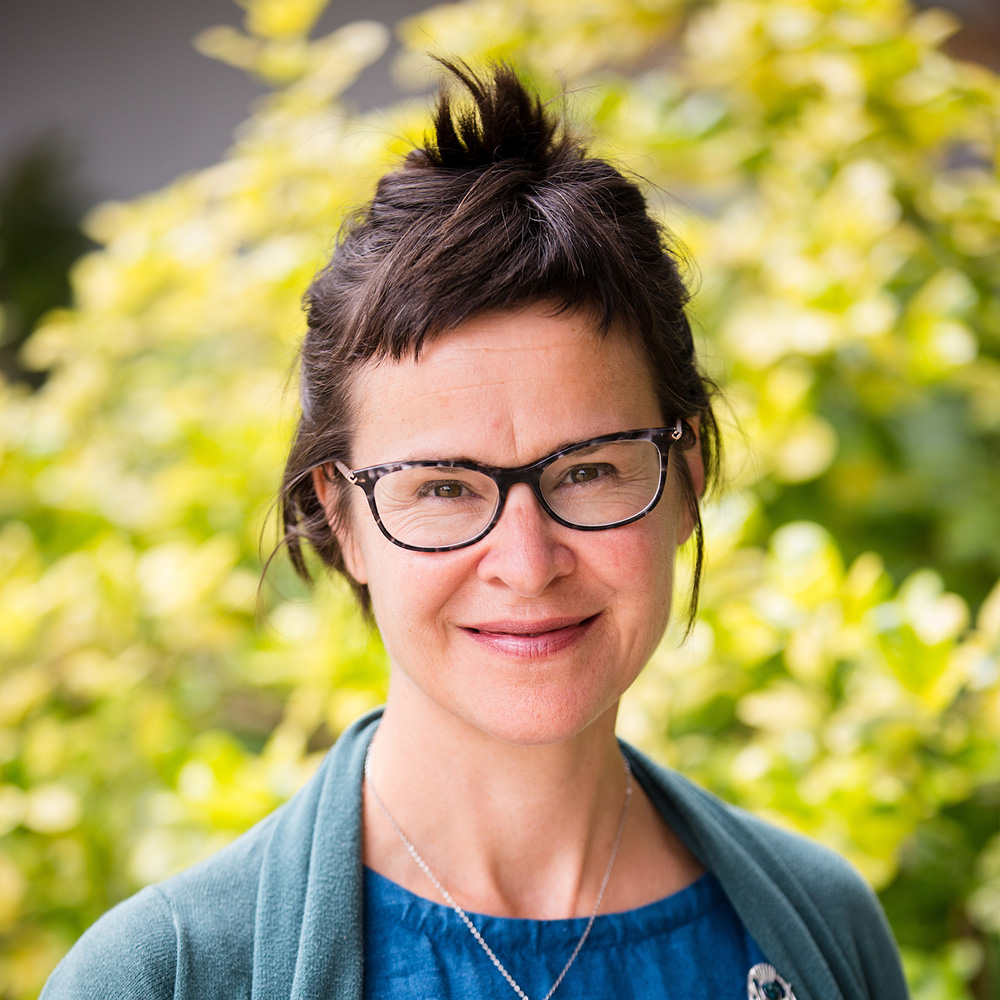 After a national search process, Colleen Windham-Hughes was named associate vice president for Mission and Identity. She has been a highly respected faculty member for 13 years and served as the associate dean of interdisciplinary programs in the College of Arts and Sciences. Windham-Hughes succeeds the Rev. Melissa Maxwell-Doherty '77, MDiv '81, who retired in May after a long tenure as vice president of Mission and Identity.
---
Faculty members retire with emeritus status
The Board of Regents awarded emeritus status to five retiring Cal Lutheran faculty members who have a combined total of more than 115 years of service: theater arts professor Michael Arndt, MFA (41 years), associate professor of special education Elizabeth Brennan, PhD (12 years), education professor Michael McCambridge, EdD (21 years), associate professor of English Bruce Stevenson '80, PhD (27 years) and professor of information technology management Paul Witman, PhD (17 years).

Arndt, in addition to teaching, directed numerous Cal Lutheran theater productions, and founded and serves as artistic director of the Kingsmen Shakespeare Company. Brennan joined the Graduate School of Education faculty as an associate professor, then served as associate dean of the Graduate School of Education and director of special education programs. McCambridge, director of liberal studies in education for the Graduate School of Education, has more than 40 years of teaching and administration experience. Stevenson, a 1980 alumnus, served as chair of the English department and university faculty, and taught American literature, history of the novel, literary criticism, and early American fiction. Witman is the founder and former director of the Master of Science in Information Technology program at the School of Management, and former director of the school's undergraduate programs in business, accounting and economics.
This recognition highlights these faculty members' substantial contributions to and lasting impact on the university.