Donald Bielke
1932-2023
Donald Paul Bielke, former Cal Lutheran basketball head coach from 1973 to 1982, then a teacher in the Kinesiology Department, died Feb. 2 at age 90.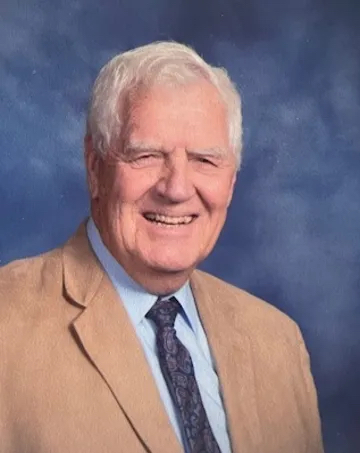 Born in 1932 to Paul and Francis Bielke, he grew up in St. Paul, Minnesota. In 1950 he went to Valparaiso University in Indiana, where he played basketball and baseball, and competed in track and field. At Valparaiso he met Martha Ann "Marty" Borchelt; they wed in 1954 and were married for 68 years.
Bielke played briefly in the NBA with the Fort Wayne Zollner Pistons before the team moved to Detroit. Don and Marty then went to Oakland, California, where Don began teaching physical education and coaching basketball and baseball at Concordia High School/Junior College. He obtained his master's degree from San Francisco University and in the early 1970s came to Thousand Oaks to coach and teach at Cal Lutheran.
He was honored at a Cal Lutheran basketball game in February. Krister Swanson '89, former Alumni Board president, said Bielke helped establish "a caring, welcoming, student-first culture during Cal Lutheran's formative years."
He was preceded in death by his parents, wife and two sisters, and survived by his three children and four grandchildren.
---
William E. Hamm
1944-2023
William "Bill" E. Hamm of Waverly, Iowa, vice president for Admissions and University Relations at Cal Lutheran from 1980 to 1986, died on June 6 in Waterloo, Iowa, at age 78.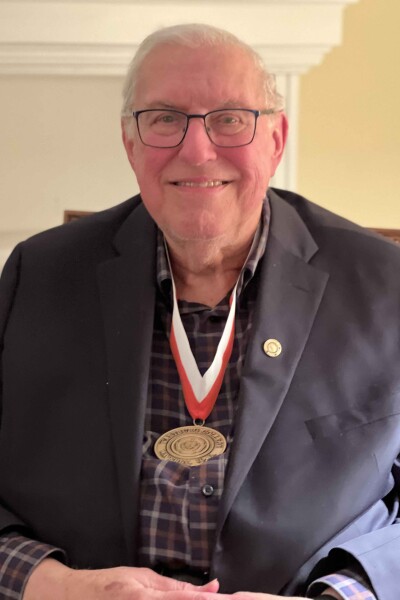 A native of Clarion, Iowa, and a graduate of Wartburg College, Hamm spent his entire career in higher education. In addition to his service at Cal Lutheran, he was president of Waldorf College, head of the Foundation of Independent Higher Education, president of the Lutheran Educational Conference of North America and interim president of Wartburg College.
Hamm was a Community Leaders Association supporter, and Cal Lutheran's William E. Hamm Outstanding Service Award is named in his honor. The award recognizes volunteers who have contributed exceptional service to the development of the university and the betterment of the local community. Hamm's final weeks were spent in his home, where his spirits were lifted by visits and phone calls from friends, and he was surrounded by his beloved art collection.
---
Sandy Smith
1950-2023
Sandy Smith, MPPA '14, a senior adjunct faculty member in the Master of Public Policy and Administration program at Cal Lutheran since 2005, died from cancer on July 15 at age 72.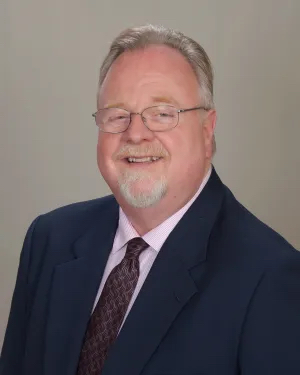 A third-generation resident of Ventura County, Smith served on the Ventura City Council from 1997 to 2005, taking on the position of mayor from 1999 to 2001. Since 2010, he had worked as a land use consultant for Sespe Consulting in Ventura. He also served as the board chair of the Ventura County Economic Development Association, a board member of the Economic Development Collaborative of Ventura County, and an Executive Committee member of the Ventura County Civic Alliance. The Ventura Chamber of Commerce gave Smith its Citizen of the Year award in November 2022.
Current Ventura Mayor Joe Schroeder told the Ventura County Star that Smith was "a Renaissance man at a local level. He'd be embarrassed if I called him that. But he was well-read. He liked to write, think, and he was kind. He could do it all."
Smith is survived by his wife, Joann Roby Smith.