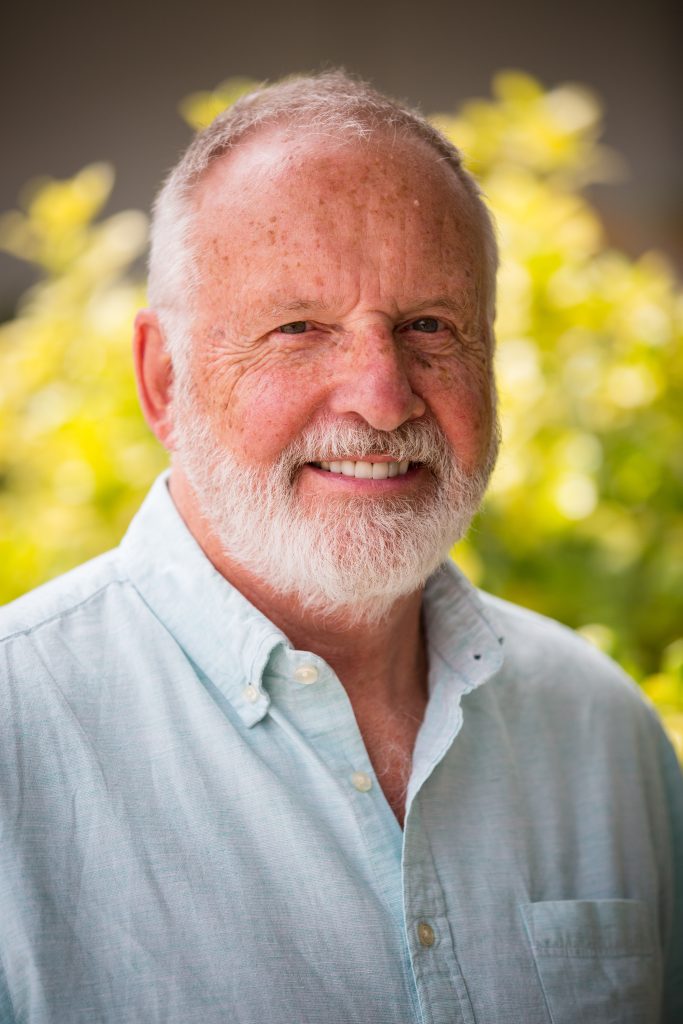 Michael J. Arndt, MFA, wasn't sure he wanted to run the theatre department at Cal Lutheran when he was offered the job in the early 1980s.
The prefabricated, single-story steel structure that served as the university's performance space was basically a 40-by-50-foot former maintenance shed, hardly appropriate for a proper theatre program. Cal Lutheran's promise to build a new performing arts center convinced him to make the move.
"I'm still waiting for the new building," Arndt said with a laugh.
He intended to work at Cal Lutheran only a few years and move on to "bigger and better opportunities" but ended up staying 41 years. In May 2023, Arndt retired and was named professor emeritus of theater.
In 1997, "we formed the Kingsmen Shakespeare Company and that was the final linchpin that kept me involved," said Arndt, who will remain artistic director of the professional theater program that stages the annual summer Kingsmen Shakespeare Festival.
Arndt said he is willing to help the theater department with recruiting or advising, if needed, and he's interested in preserving the archive of Cal Lutheran theater history, and possibly writing a history of performing arts in the Conejo Valley.
A Vietnam combat veteran, Arndt is passionate about using the arts to help wounded veterans, and over the years has staged plays that allow former veterans to tell their stories. He's working on a book with a fellow veteran and is on the board of Warfighters Advance, a nonprofit that works to reintegrate veterans into society without using medication.
In addition to teaching classes in acting, directing and theater history at Cal Lutheran, he's directed numerous productions at the school, including his own Under Fire: Stories of Combat Veterans Across Generations.
He and his family also created the Michael J. Arndt Family Visual and Performing Arts Endowed Scholarship Fund, which awards continuing students who may not have received a scholarship when they first came to Cal Lutheran.