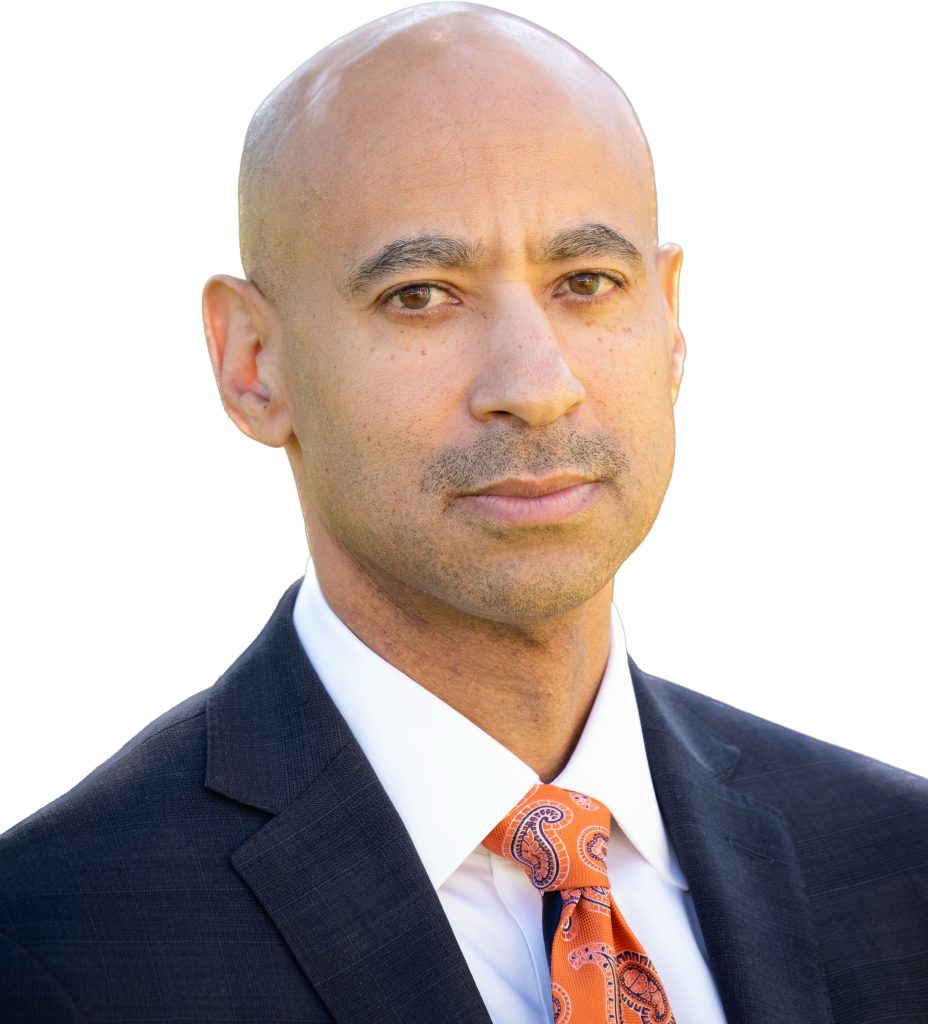 California Lutheran University welcomes a new general counsel, Marvin Richards, to campus and has promoted two other members of its community to senior leadership positions.
As general counsel, Richards will serve as Cal Lutheran's chief legal officer, advising the president, Board of Regents and other members of the university community. He will provide legal advice on matters such as employment and human resources, real estate transactions, contracts, grants, tax regulations, liability and insurance, intellectual property and more.
Richards, who fills the position formerly held by the university's inaugural general counsel, said he emphasizes the "counsel" part of his title and considers himself "a strategic partner, ready to provide guidance and help weigh the tradeoffs inherent in key decisions."
He sought the Cal Lutheran position, he said, because "I'm really excited about the university's mission. Cal Lutheran is consistent with what Martin Luther focused on: education and justice." His wife's father was a Lutheran pastor, "so that connection appealed to me as well," he said.
Richards most recently served as general counsel at Pacifica Graduate Institute in Santa Barbara. Before that, he worked in Cleveland, Ohio, as chief general counsel for the Cuyahoga Metropolitan Housing Authority and deputy general counsel for Cuyahoga Community College. As a captain in the U.S. Navy Reserve Judge Advocate General Corps, he serves as the commanding officer of a unit that provides legal services to military members and commands in the western half of the United States.
"We are pleased that Marvin is joining us as general counsel," Cal Lutheran President Lori E. Varlotta said. "In addition to the highly relevant professional experience he brings to the campus, he prioritizes the values that undergird Cal Lutheran's mission and vision. I admire his commitment to justice and goodwill, service and integrity; I know he will quickly make an impact."
The university also announces two other important appointments.
After an internal selection process, Interim Vice President for Finance Rick Ysasi has been appointed chief financial officer and vice president for Administration and Finance. Ysasi, who came to Cal Lutheran in 2021, initially served the university as the associate vice president for finance and controller.
Following a national search process, Colleen Windham-Hughes emerged as the top candidate for the associate vice president for Mission and Identity position. She has been a highly respected faculty member for 13 years and the associate dean of interdisciplinary programs in the College of Arts and Sciences. In her new role, she will work closely with faculty, staff and students to help Cal Lutheran embody the institutional values that ground the university's mission and make the university a special kind of community. Windham-Hughes succeeds the Rev. Melissa Maxwell-Doherty, who retired in May after a long tenure as vice president of Mission and Identity.