CLU Magazine – Spring/Summer 2023
Judith K. Larsen
1942-2022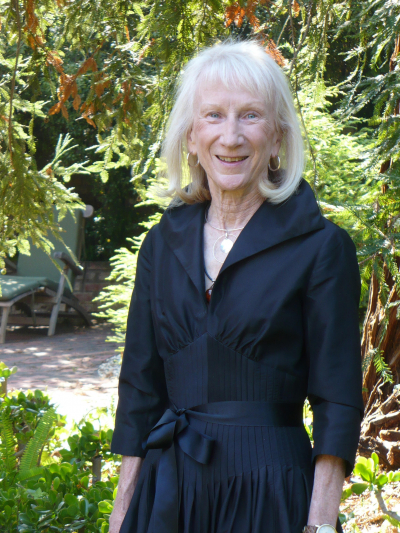 Judy Larsen, PhD, a technology researcher and former Cal Lutheran regent and philanthropist, died Dec. 3, 2022, at age 80.
Born in Moorhead, Minnesota, Larsen was the oldest child of high school teachers Harry and Helene Kaeding. She earned a bachelor's degree in psychology from Gustavus Adolphus College in Minnesota, then a master's degree in psychology at Syracuse University in New York.
In 1965, Larsen drove to Palo Alto, California, where she worked at Philco-Ford as a human factors engineer, and in 1967 married her husband, Nick Larsen. Judy Larsen then earned a PhD in social sciences, with a concentration in statistics and research methods, from UC Santa Cruz, and in 1982 founded her research company, Cognos. In 1984, she and Stanford professor Everett Rogers co-authored Silicon Valley Fever: Growth of High-Technology Culture. Larsen also worked at Dataquest, leading researchers in the Middle East, and at AC Nielsen in Chicago.
A lifelong Lutheran and philanthropist committed to the idea of a seminary in the West, Larsen supported and served on the boards of Pacific Lutheran Theological Seminary (PLTS), California Lutheran University and the Graduate Theological Union at UC Berkeley.
She began her term as a Cal Lutheran regent in 2014, focusing on initiatives to help students live, lead and serve in a changing world.
Cal Lutheran President Lori E. Varlotta said Larsen's "sizable and reoccurring gifts allowed PLTS to expand the reach of the gospel by making theological education accessible to more people, in more places, in more nontraditional ways."
She provided financial support to students at PLTS for more than 30 years through the Seminary Fund; Theological Education for Emerging Ministers (TEEM); and Remember the Future, PLTS' planned giving society.
Larsen loved hiking, travel, books, cats, opera and hosting guests at her 1930s brick home.
"Judy was a servant leader in the most quintessential meaning of the term," Varlotta said. "We grieve her loss even as we honor and celebrate her life well lived."
She is survived by her husband; brothers Paul Kaeding (Jeanne) and John Kaeding (Toni); and nephews Gus and Sten Kaeding.
---
Joyce Ann Geeting
1944-2022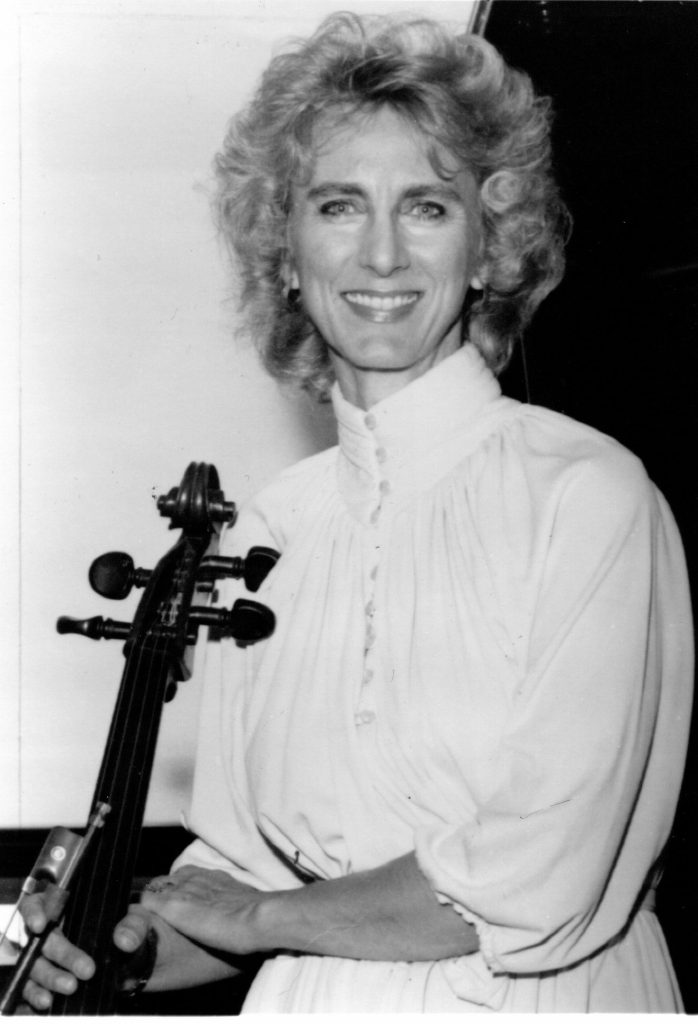 Joyce Ann Geeting, a former cello teacher, adjunct professor and artist-in-residence at Cal Lutheran from 1990 to 2016, died peacefully on Oct. 19, 2022, in her Canoga Park home at age 78.
Born in Pacific Grove, California, on April 7, 1944, to John Hoff and Wilhelmina (DeVries) Nordvik, Geeting spent most of her childhood and teen years in Oakland, California, graduating from Oakland Technical High School in 1961. She earned a bachelor's degree in engineering from the University of Washington in 1965, a Master of Arts from Washington State in 1969, and a Doctor of Musical Arts from the University of Oregon in 1978. She was a member of Phi Kappa Phi and Mu Phi Epsilon; taught at the collegiate level in Montana, Iowa, Wisconsin and California; and instructed many private cello students.
She was principal cellist with the Redlands Symphony Orchestra (1989 to 1995) and also played with the Inland Empire Symphony Orchestra (1985 to 1992). Geeting founded Chamber Music Plus in 1982 and was the organization's director for more than 35 years. An acclaimed solo and chamber musician, Geeting performed extensively in the United States and Europe. In 2003, with the Academy of St. Martin in the Fields, Geeting played the world premiere of American composer Carol Worthey's Elegy for Cello & Orchestra, a work she commissioned inspired by the events of 9/11.
In 2008 Geeting wrote János Starker, King of Cellists, The Making of an Artist, a biography of the Grammy-winning musician, whom she had studied extensively with. In 2014 she received the Outstanding Studio Teacher Award from the American String Teachers Association.
Geeting is survived by her husband, Dr. Daniel Meredith Geeting, a part-time teacher at Cal Lutheran starting in 1980 and professor of music from 1984 to 2016, now professor emeritus. Joyce Geeting was previously married to John Robert Knoll, who died in an airplane accident in 1972. She is also survived by her three sons, Dr. Glenn (Knoll) Geeting '89 and his wife Heather; Loren (Knoll) Geeting '92; Preston Russell Geeting '02 and his wife Nicole '02; and 10 grandchildren.
---
Jerry L. Schmalenberger
1934-2022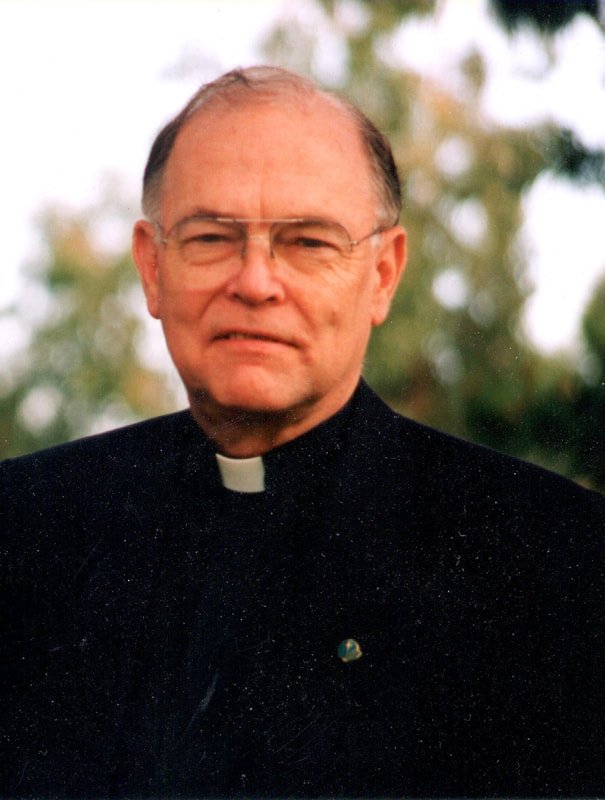 The Rev. Dr. Jerry L. Schmalenberger, president and professor of practical theology at Pacific Lutheran Theological Seminary from 1988 to 1996, died April 25, 2022, at age 88.
Schmalenberger was born in Greenville, Ohio, the son of Harry Henry and Lima Marie Hormell Schmalenberger. He attended the seminary at Wittenberg University, where he earned a Bachelor of Arts in 1956, followed by Master of Divinity in 1959 and a Doctor of Ministry in 1976 from the university's Hamma School of Theology. Wittenberg awarded Schmalenberger an honorary Doctor of Divinity degree in 1983.
Schmalenberger was ordained in his Ohio home church, St. Paul's, and before coming to PLTS, served as the pastor of five congregations in Ohio and Iowa.
At PLTS, Schmalenberger taught administration, homiletics, evangelism and stewardship. Following his retirement, he continued to teach at the seminary. He was pleased that 33 of his former students went on to teach theology, and he continued to mentor them throughout his life. Schmalenberger also served 16 years as a global mission volunteer for the Evangelical Lutheran Church in America, and is the author of 35 books and numerous articles.
"Everyone at PLTS and California Lutheran University extends heartfelt gratitude to Jerry for his life's ministry and especially for the dedication, faithful service and hard work he invested into the mission of the seminary," a PLTS spokesperson said. "For many years after Jerry's retirement, Jerry and his wife, Carol, volunteered their time, attended lectures and special events at PLTS, and did everything they could to support current seminary students. We send our blessings to Jerry as he has entered the church triumphant, and we send our prayers to Carol and their whole family as they mourn his loss."
He is survived by Carol, his wife of 65 years; his sister Doris Stickel; his three natural children, Stephen Schmalenberger, Bethany Berger and Sarah Layton Wallace; foster children, Gene Schneider, Celia Mellad, Marylynn Hartsel, Beatriz Simonassi and Lorpu Davies Wolofar; and many grandchildren, great-grandchildren, nieces and nephews. He was pre-deceased by his parents, older sister Jane Ross, and sons Arthur Eubanks and James Schneider.
---
James Gottlieb Wenzel
1926-2022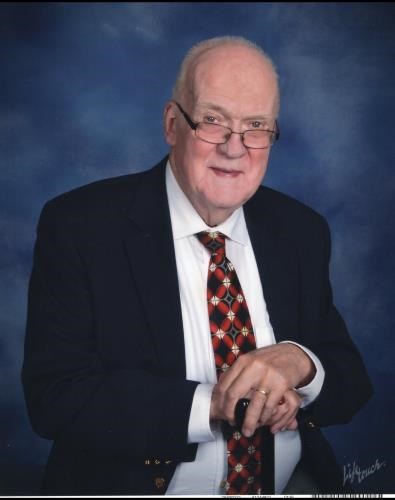 James Gottlieb Wenzel, a noted ocean engineer and member of Cal Lutheran's Board of Regents, died Oct. 26, 2022, at age 96.
Born in Springfield, Minnesota, he was one of four children of Elvira and Gottlieb Wenzel. After graduating from high school in 1944, he joined the Navy for two years, then earned bachelor's and master's degrees in aeronautical engineering from the University of Minnesota. While in college he went on a blind date with Elaine Joyce Abrahamson, and proposed to her just two weeks later. After they married in June 1950, they moved to San Diego, where Wenzel worked at Convair as an aeronautical engineer, then at General Dynamics Corporation. In 1960 he began working for Lockheed Missiles & Space Company in Sunnyvale and in 1962 moved to Saratoga. After leading Lockheed's Ocean Systems Division until 1977, he served as president and chairman of Lockheed's Ocean Minerals Company until 1984, then started his own company, Marine Development Associations Inc.
Wenzel was a member of the Royal Aeronautical Society, Naval Academy of Engineering, and Society of Naval Architects and Marine Engineers; and a fellow of the Marine Technology Society. In 1988 he received the Lockheed Martin Award for Ocean Science and Engineering.
He was a member of Cal Lutheran's Board of Regents from 1975 to 1978, and received an honorary doctorate in humane arts from the school in 1985.
Always active in the Lutheran church, Wenzel sang in the choir, taught Sunday school, and served as chair of Lutheran Lay Renewal Northern California and chaplain of the Saratoga Men's Club.
He enjoyed fishing, playing cards, woodworking, dancing, scuba diving, traveling and rooting for local professional sports teams.
Wenzel is survived by his four children, Lori Lynn Taylor (Ross), Jodi Ann Bjurman (Phillip), Sheri Lee Wenzel (Beth), and James Gottlieb Wenzel II (Kellie); his sister Audrey Schubbe; and grandchildren Douglas, Kelli and Daniel Taylor, and David, Derek and Gregory Bjurman. He and Elaine had been married for 62 years when she preceded him in death.