Being an effective public servant and improving the human condition has always been an objective for Lorrie Brown '07, MPPA '09, whether that means working in government or helping people discover their purpose and potential.
"As a public servant, former councilmember and associate minister, I am committed to systemic change," she said.
Brown, the first Black member of the Ventura City Council since the city was incorporated in 1866, is a 2022-2023 CLU Outstanding Alumni Award winner, an honor given to Cal Lutheran graduates with distinguished records of career achievements or humanitarian endeavors dedicated to social reform.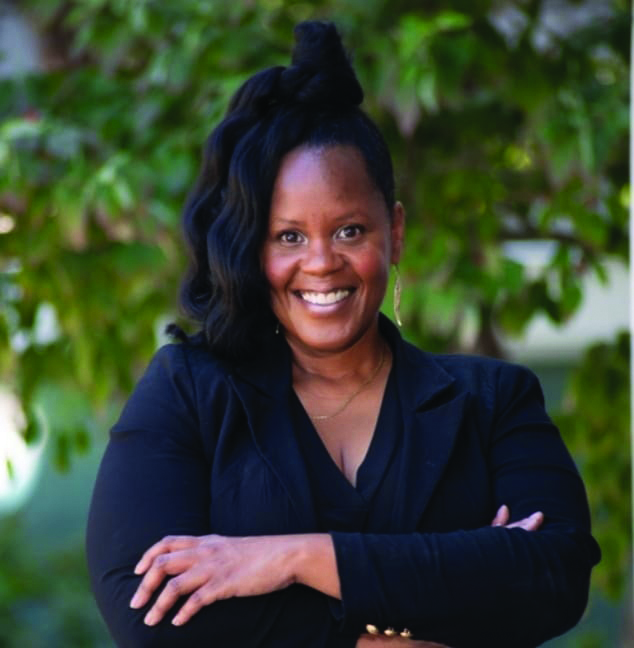 At Cal Lutheran, Brown was part of the Adult Degree Evening Program's first cohort — now called the Bachelor's Degree for Professionals — and served as managing editor of The Echo. She's also been an alumni ambassador and has sponsored the university's Community Scholars for Black Lives program. She ran for Ventura City Council in 2018 to address injustices in institutional policy and promote economic development initiatives, using her work experience in community development.
"I would introduce new narratives, diverse perspectives . . . have difficult conversations and, most of all, design policy initiatives to move the city forward," Brown said. "Although my election was unprecedented, as the first Black councilmember, I am most proud of my ability to lead, influence and find common ground … we got a lot of work done."
While on the council, she wrote and negotiated the adoption of key diversity, equity and inclusion policies, including a resolution declaring racism a public health issue and denouncing police brutality, and implementing the progress initiative, aimed at addressing affordable housing and economic development. Ventura was the first city in Ventura County to do so.
She also fought nonstop for the Ventura Fire Department until a hard-won five-year strategic plan was adopted; identified a way to save $400,000 for city residents during an $11 million shortfall in 2020 as chair of the Finance, Audit & Budget Committee; protected employees by demanding furloughs and temporary freezing of public positions instead of layoffs; and promoted water conservation and pushed to approve development plans to diversify water resources while serving as chair of the Economic Development Committee and delegate to the Southern California Association of Governments.
Tragically, on July 21, 2022, Brown's youngest son, Jeremiah, was killed while on vacation in Orlando, Florida. In the midst of this tragedy, she found the courage to run for office again.
"My son was proud of how I fought, so I continued to fight," she said.
Brown lost her reelection bid in November 2022, but said she is satisfied: "I accomplished the work I set out to do and fought the good fight."
Brown is still involved in policy making, still giving residents voice and working in her community. She was reelected state delegate for the 37th District of the California Democratic Party for the third time in a row. Previously the chair of Ventura's General Plan Advisory Committee, she now continues as a community member of the City Council-appointed group.
As challenging as this past year has been, Brown said she had help. "Many people prayed for me, and those prayers have surrounded me with peace that surpasses understanding," she said. "It was those prayers that got me through the terror of losing my child."
Brown works for the county of Ventura as a care coordinator for Whole Person Care, a CalAIM (California Advancing and Innovating Medi-Cal) program that coordinates wrap-around services for at-risk patients. Since 2015, she has owned Final Polish, a writing, media and communications business that helps nonprofits and business professionals enhance and develop their brand, design their future and lean in to their purpose.
In addition to focusing on her personal wellness, Brown, an accomplished writer, distinguished speaker and experienced facilitator, wants to use her career experience and professional expertise to educate others. In 2009, she took a nonprofit management course and held her first board retreat. She looks forward to the opportunity to give back to Cal Lutheran working with its Center for Nonprofit Leadership program or Distinguished Speaker Series, or lecturing in a classroom.
Brown hopes that by telling her story, her life will serve as inspiration to others and help them create their own narratives.