This year's Community Scholars for Black Lives fellows will spark conversations about Black American roots, maternal health, entrepreneurship, juvenile justice and more.
Launched amid the outcry following George Floyd's murder, the Amgen-funded program empowers students to build community ties and address systemic racism. So far, 11 Cal Lutheran students have received $5,000 scholarships and $1,000 budgets for public events, programming and research. Three members of this year's cohort are graduating seniors and leaders in Black student clubs, and the fourth is a master's student and current chair of a Ventura County commission on juvenile detention.
Black and African culture — together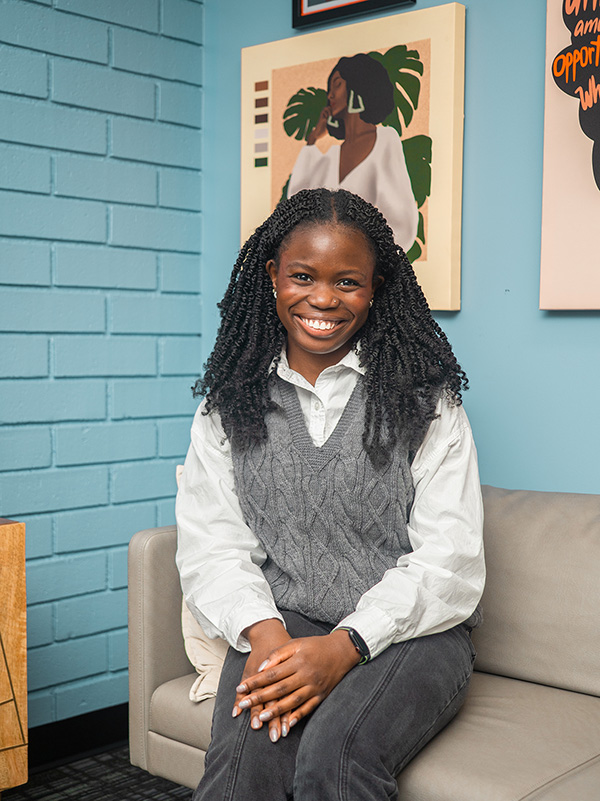 Communication major Gbemi Abon is delving into a subject she's thought about since the third grade when she had to talk about her ancestry for a school assignment. She knew exactly where her people were from — she'd grown up in "a Nigerian cultural household" in eastern Los Angeles County, consuming Yoruba food and movies and attending Yoruba summer camps. Many of her family members also remained in Nigeria.
Abon came to learn, however, that slavery had stood in the way of some of her friends and classmates having the same knowledge about their roots. Over time, that realization made her inquisitive about the beauty and resilience of Black American culture and motivated her to share Yoruba culture with her Black friends. She observed that Black and African communities in America often misunderstood one another.
"I've had a lot of long and difficult conversations, even with my family members, about why it's community as well," Abon said.
For her project, Abon is gathering input from local African and Black community members in three age groups, primarily focusing on college students. She has a questionnaire for a group of fifth- and sixth-graders at Thurgood Marshall School in Oxnard and is preparing a survey for older adults. She intends to interview some of the participants on camera for a short documentary film, a collaboration with one of her community mentors. This month, Abon will moderate a focus group discussion at Cal Lutheran by Black students who grew up knowing different countries, cultures and identities.
"I want to highlight that Black culture and African culture together — it's explosive, it's amazing," Abon said. "Having us be together and building each other up can advance so many other things."
Facing maternal health disparities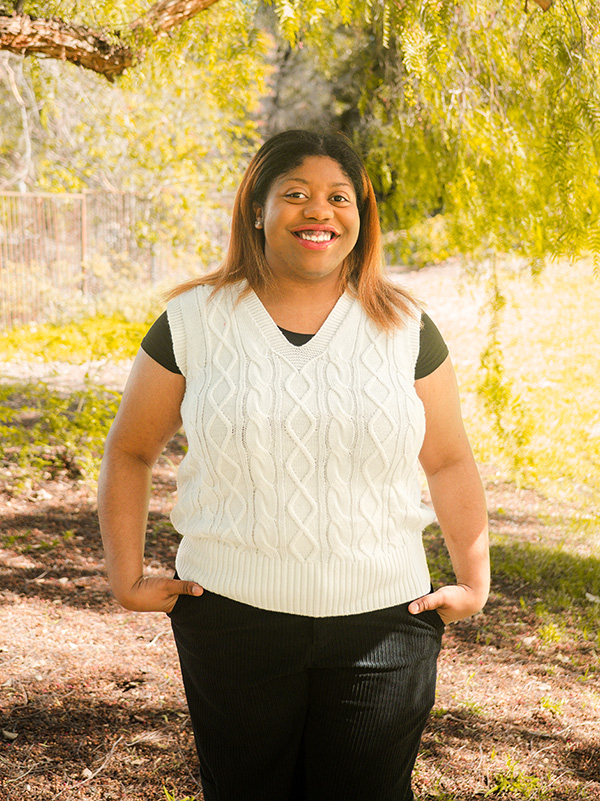 For her project, biology major Rakaihya Thomas is assembling a panel of professionals and advocates for Black maternal health for a conversation on April 13 in Lundring Events Center. Black women are three to four times more likely than white women to die from complications in pregnancy and childbirth, a pattern that holds even with higher incomes and education. In fact, Black women face challenges at every stage of the maternal health journey, Thomas said. They are far more likely to give birth prematurely; once again, factors like the mother's health, education and income don't account for the disparity.
Looking beyond the numbers to solutions, the panel will preempt the idea that the maternal health problem "can't be that bad."
"This is such a real thing," Thomas said. "I've known a lot of Black women in every sector of health care who've been somehow not listened to and not cared for properly within the system."
She is particularly interested in reaching fellow students in STEM fields, including pre-medicine.
"How can they positively be a part of that system if they don't understand the biases?"
Careers on the path of Black excellence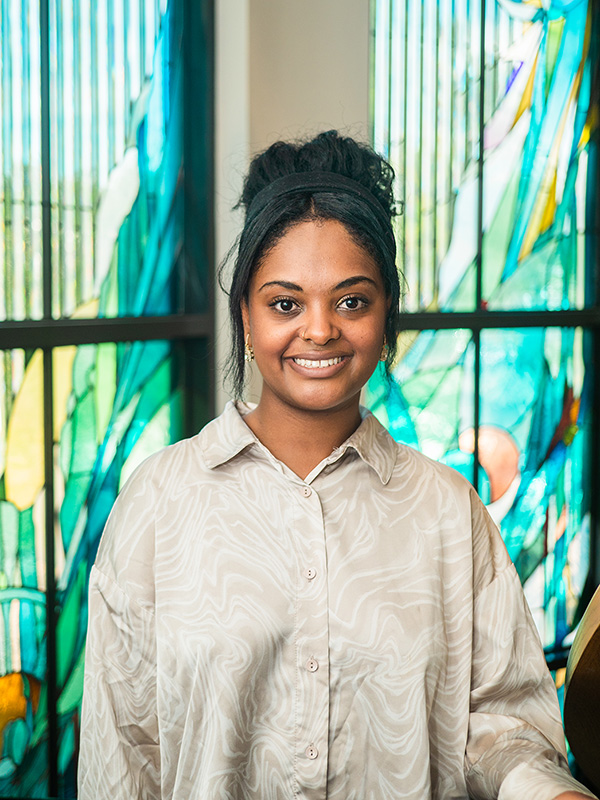 Last semester, Elul Nedi, an international student from Addis Ababa, Ethiopia's capital, whittled down her original project proposal from seven events about Black excellence to three. Her speaker series targets high school students who are weighing different career paths.
As a global studies major and aspiring Ethiopian fast-food entrepreneur, Nedi looks upon choosing a career as a different proposition from choosing a field of study. On track to graduate in three years, she is writing a global studies capstone about her startup idea.
"You don't have to be a business major to get into businesses and startup opportunities," she said. "You can be any major, and you can have your own business, and you can succeed. That's what I want to portray in my first event."
Subsequent events in Nedi's series will cover Black excellence in health care and international education.
Leading on campus
The three undergraduate women pursuing their passions as fellows this year are also campus leaders. Among other commitments, Thomas and Abon serve as president and vice president of Cal Lutheran's Black Student Union, and Nedi is vice president of the African Students Association.
A conduit of connection for local youth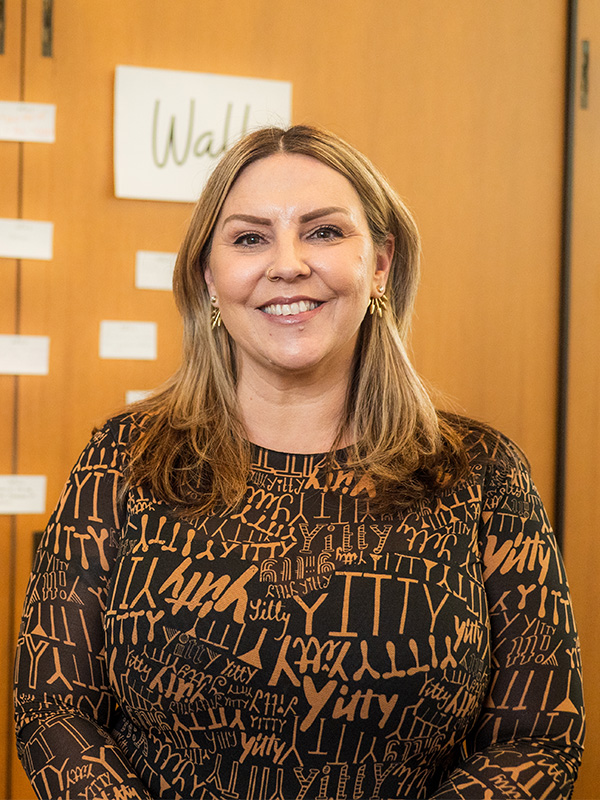 A mother of three and rising community leader in Ventura County, Valerie Salazar decided to pursue a college degree in 2016 when her oldest daughter was finishing high school. At Cal Lutheran, she earned a psychology degree through the Bachelor's Degree for Professionals program and expects to finish a Master of Public Policy and Administration early in 2024. She's in her third year as chair of the county Juvenile Justice Delinquency Prevention Commission and has volunteered to help youths both as a court-appointed special advocate and as a foster parent.
Her path was long. As a teenage survivor of trauma, Salazar got into a cycle of running away, doing drugs and being tossed back into juvenile facilities.
She applied to Community Scholars for Black Lives with a proposal that already had been approved by the county commission that she chairs. Salazar is organizing a day for youths and their families to learn about community-based organizations that provide crucial services. Community organizations can connect teens and others with counseling, food pantries and clothing, transportation, arts education, dance and sports, and resume-building opportunities. Nevertheless, families needing the services often have no idea where to turn.
"The commission decided together that we weren't fulfilling the prevention piece," Salazar said. "That's how the whole community event came together. We should be a conduit to connect youth to these services and make sure that they're getting them."
Tentatively set for June 10 on a high school campus, the fun event will include a raffle. It is intended to help any young person, especially those who've suffered trauma and not found resources, and will be held in Oxnard because communities of color are concentrated there.
"In the juvenile justice realm, the overrepresentation of Black and brown people (we just did our census) is very plain to see," Salazar said.
Learn more about Community Scholars for Black Lives to apply or get involved as a community partner.