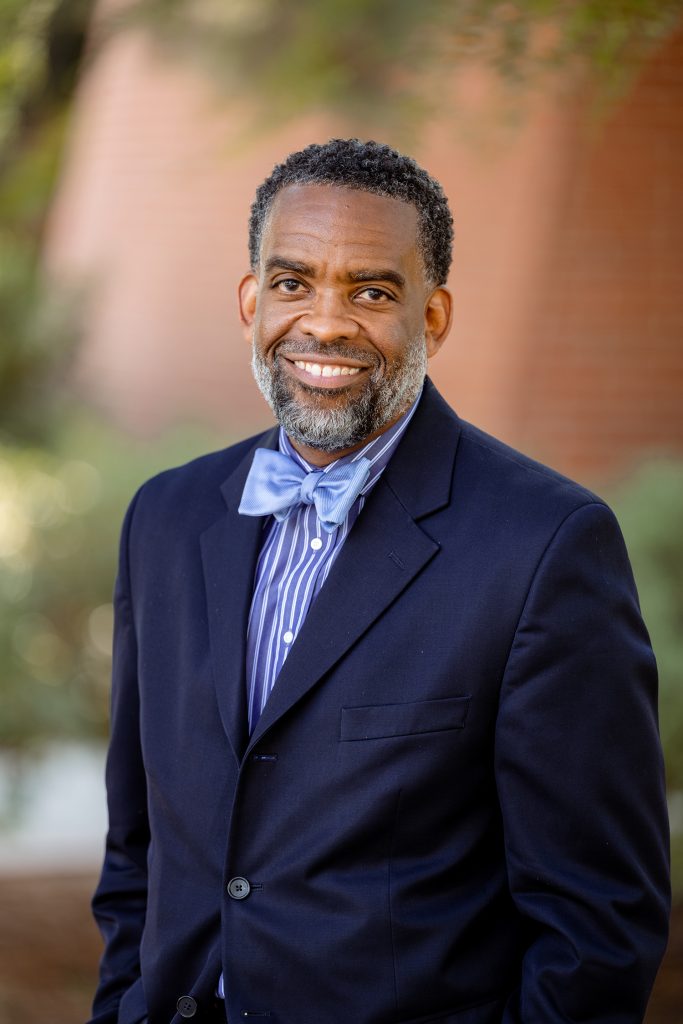 California Lutheran University welcomes the Rev. Scott Hamilton Adams as its new university pastor, a significant campus leader who provides spiritual support, care and counseling to students, faculty, staff and administrators. Adams, the university's first Black pastor, is passionate about social justice, diversity, openness, and an interfaith, multicultural approach to ministry.
"I want to create spaces of belonging and safety for people to be who they are, whatever their faith tradition, as well as for nonbelievers and those with individual and group identities who are marginalized in society," Adams said.
Known as "Reverend Scott," he was selected by a search committee of representatives from numerous departments at the school, including students. The Rev. Melissa Maxwell-Doherty, vice president of Mission & Identity at Cal Lutheran, said Adams stood out from a final group of four candidates because of his wide breadth of talents and experience. "He is a gifted theologian, worked in a university setting, served as a pastor and hospital chaplain, and has engaged in interfaith and ecumenical ministry," she said. "He is also a powerful speaker and preacher."
Adams comes to Cal Lutheran from Baltimore, Maryland, where he served as assistant director of interfaith and ecumenical ministries at Loyola University Maryland and senior pastor of Heritage United Church of Christ.
He holds a Master of Theology degree from Duke University's School of Divinity, a Master of Arts degree in theology from St. Mary's Seminary in Baltimore, and a bachelor's degree in psychology from James Madison University in Virginia. He is also a certified executive coach, and trained as a medical chaplain at Johns Hopkins Hospital.
Adams said his first goal is to simply listen to the Cal Lutheran community, from prospective students all the way to alumni, to learn about the school's spiritual needs and concerns, and to create programming and conversation on campus and beyond focused on social justice and interfaith cooperation.
The Rev. Martin Luther King, one of his heroes, he said, inspires his vision for Cal Lutheran: "And that is the hope to see beloved community manifest in the world where everybody is accepted for who they are, and to see that we are all interdependent and interconnected. Each of us needs one another to survive."
Adams takes over from the university's previous pastor, the Rev. Scott Maxwell-Doherty, who retired in May 2021. Adams and his wife, Tanya, are the parents of two sons, Scotty and Ray.
An installation service for Adams as the new university pastor will take place Friday, Oct. 28, at Cal Lutheran.