California Lutheran University has awarded its first Dorfman Incubator Grants — a total of $180,000 that will provide hands-on educational opportunities for students while helping four alumni and a professor launch their startups.
Unlike other university-sponsored grants aimed at serving students and faculty, those affiliated with Cal Lutheran's Steven Dorfman Center for Innovation and Entrepreneurship program are deliberately further reaching. These grants are designed to simultaneously provide educational benefits to students and local resources to the community as they connect early-stage startups to the entrepreneurial program at Cal Lutheran.
The grants are non-dilutive with no expectation of an equity stake or repayment. Recipients must provide hands-on experience to students or recent alumni and share their grant-funded experiences with the Cal Lutheran community through guest lectures, case studies or other means.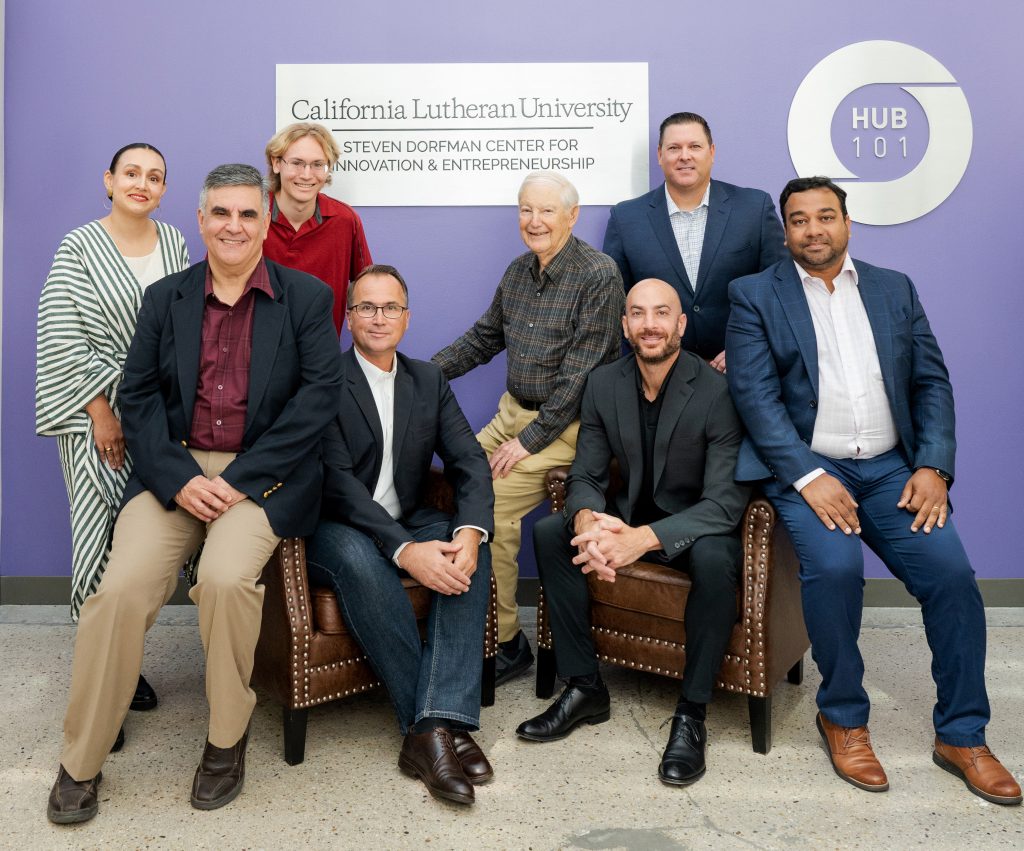 "These startup grants are a quintessential example of the reciprocal partnerships Cal Lutheran has prioritized in its 2022-27 Strategic Plan. These partnerships aim to concurrently provide real-world learning to students and financial assistance and research expertise to community members, organizations and businesses," said Cal Lutheran President Lori Varlotta.
The following are the inaugural recipients:
InvoCure is a Calabasas-based company launching a purchasing app that will save medical groups time and money by providing a range of supplies from multiple manufacturers. Founder and CEO Brian Malchow of Simi Valley earned a bachelor's degree in computer information systems and an MBA in information technology management from Cal Lutheran. Computer information systems major Jack Spar is an intern, and the startup will offer additional paid internships that cover all areas of the business.
Modern Football Technology helps football coaches analyze player and game data. Undergraduate alumni Tom Leogrande, a Florida resident who studied computer science, and Christian Masegian, a Rocklin resident who majored in multimedia, are the founders. Former University of Texas Head Football Coach Tom Herman, a business administration alumnus, is an adviser and board member. The grant will enable Cal Lutheran interns to conduct speed tests of football players at all the California Community Colleges to collect performance data and build awareness.
A Fox and His Robot is a video game Joshua Janik of Simi Valley began working on as a computer science major at Cal Lutheran. He will use the grant for pre-launch marketing and share what he learns with Cal Lutheran students.
Tlali • pani is a social enterprise selling artisanal home goods. Educator Fabiola Lara and Sabith Khan, Lara's spouse and director of Cal Lutheran's Master of Public Policy and Administration program, are the founders. They will use the grant to introduce a new line of chocolates as they continue to work with Indigenous women-led artisan families in Oaxaca and share their experiences with the Cal Lutheran community.
Grants will be awarded annually for seven years through a fund established with a $1 million gift from Dorfman, former CEO of Hughes Space and Communication Co., who serves on the Cal Lutheran School of Management Dean's Executive Council.