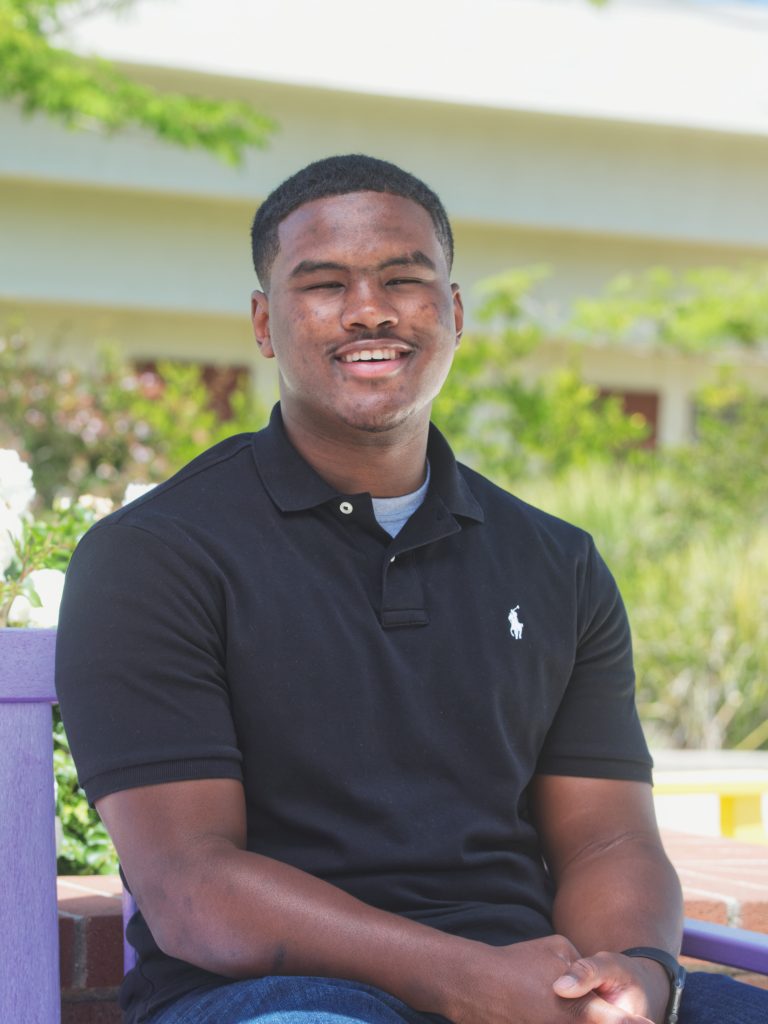 Growing up in Los Angeles, Jaden Lyons came to the conclusion that his Black community members were better at making money than managing it. When he took his first finance course at Cal Lutheran, he was "blown away" by what he learned about budgeting and investing, information that he wanted to share.
He found out later about the wide wealth gap between Black and white U.S. households. The nearly eight-fold advantage in median wealth for white households as of 2019 is a product of slavery, housing discrimination, and other injustices past and present.
"How can we create generational wealth in the Black community?" asks Lyons, a senior in business administration with an emphasis in finance. "We need to create a foundation of information and literacy."
This ambition made Lyons a candidate for a Cal Lutheran scholarship program that was launched in response to the murder of George Floyd.
Community Scholars for Black Lives (CSBL) is a brainchild of the current vice president of university advancement, Regina D. Biddings-Muro, EdD, and a former university staff member, Kelly D. Owens, PhD, who's continued to lend her support. Thanks to the involvement of community and industry partners working to advance Black people in Ventura County, the program allows students to put their proposals for fighting systemic racism into action.
"It is this powerful opportunity for community leaders to talk about what the needs are and for students to say, 'This is how I'm responding to them,'" said assistant professor of educational leadership Sharla Berry, who coordinates the program. "These students are making an impact right now."
As one of four CSBL recipients in 2021-22, Lyons launched the "Making Cents" financial literacy program, a series of public workshops. In February, he made an online presentation for 30 community members on principles of budgeting. Moving forward, expert speakers will cover topics ranging from calculating compound interest to establishing multiple sources of income.
Lyons has also become active in the NAACP, one of CSBL's community partners. He serves as director of financial literacy for the San Fernando Valley chapter.
Undergraduate and graduate students alike are eligible to bring their anti-racist proposals to life under the program. Along with Lyons, the students in the second CSBL cohort are Teketa Bellamy, who will complete a Master of Science in Counseling in May; Sloan Sanders, a senior in chemistry; and Sarah Wells, a master's student in educational leadership who is also seeking an administrative credential.
With their different ages, experiences and academic interests, these students take various approaches to systemic racism.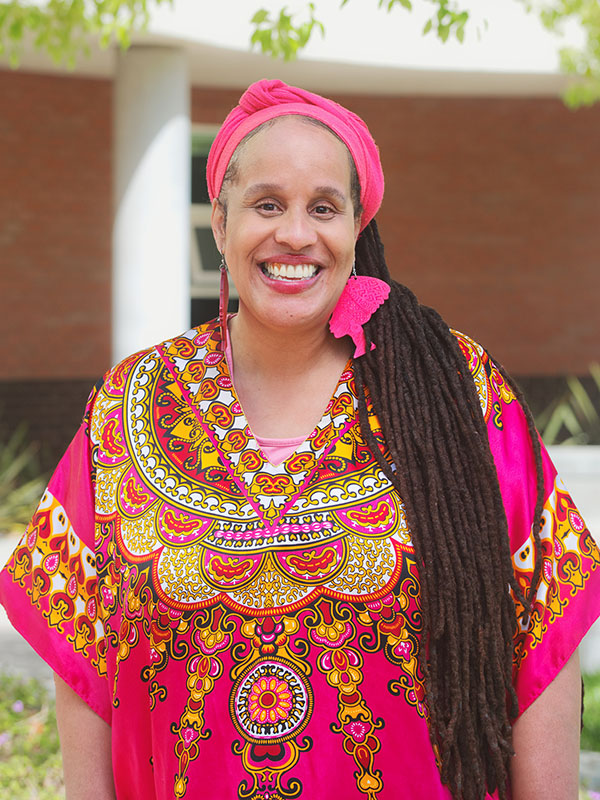 In March, Bellamy hosted an online spoken word event, "The Sounds of Blackness," for people to come together and hear perspectives from Black students and other students of color. She said that these students continue to be marginalized at the university, calling it "a microcosm of society."
"I felt a moral obligation to apply for the CSBL because Black students on campus need to feel like they have Black leaders they can look up to," said Bellamy, who is active in community service initiatives and volunteers with the NAACP.
Meanwhile, more than 200 people participated in the 21-Day "equity challenge" organized on campus by Sanders. The event featured challenges designed to increase understanding of power, privilege, oppression and inequity, according to the Cal Lutheran lacrosse team member. Sanders hopes to put on the event again as an alumna in coming years.
Wells, a teacher who now coaches new hires in Lompoc Unified School District, has rolled out a series of anti-bias, anti-racist workshops under the CSBL banner.
"I'm really honored because it hasn't escaped my notice that I am the first white scholar that they accepted into the (CSBL) program," she said.
The goal of her workshops is to give second- to sixth-grade teachers the tools to have authentic conversations with their students on "race, racism, white privilege, and what it means to be fair." Wells explained that she missed out on just this kind of education in her own schooling in Santa Barbara County and then for years ignored racial injustices, which she hid from view behind "white privilege blinders."
To learn more about CSBL or get involved as a community partner, visit the website or call 805-493-3115.